3D print, Co2 process (sand type), and processing technology, such as machining center, are used utilizing 3D data to quickly manufacture prototypes of copper alloy cast products very similar to the final product.
Example of process to manufacture prototype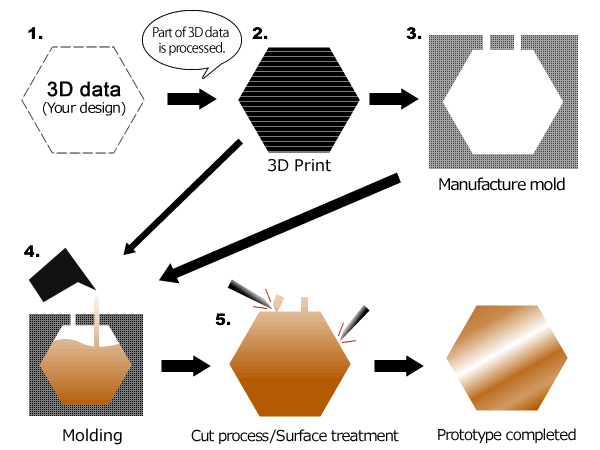 Design using CAD/CAM (the client should supply 3D data)
Part of 3D data is processed. Output with 3D printer.
Manufacture master mold and core based on the output of the 3D printer.
Molding.
Cut process, when necessary.
It can be produced as is in the case of small lots (about 100).